Best French Roulette Casinos
One of the trademarks of French Roulette games is the La Partage rule, which gives players back half their outside even-money bets should the ball land on zero. This effectively lowers the house edge on even money bets to 1.35%. Combined with the same single-zero wheel found in European Roulette games, French Roulette offers the least overall house edge and the best odds of winning. We've searched the web for the best online casinos with French Roulette and have listed them here for your convenience.
Warning
: include(/home/onlineroulettefo/public_html../../geo/geo.php): failed to open stream: No such file or directory in
/home/onlineroulettefo/public_html/casinos/french-roulette/index.php
on line
35
Warning
: include(): Failed opening '/home/onlineroulettefo/public_html../../geo/geo.php' for inclusion (include_path='.:/usr/lib/php:/usr/local/lib/php') in
/home/onlineroulettefo/public_html/casinos/french-roulette/index.php
on line
35
Top Casinos to Play Roulette Online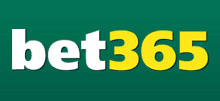 Bet365 Casino offers live roulette as well as virtual European and American. Join now and you can get a €200 free deposit bonus.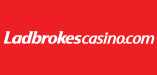 Ladbrokes Casino features American and European roulette tables as well as live games with real dealers online. Get up to €500 free.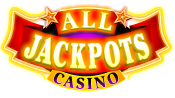 All Jackpots Casino is powered by Microgaming software and features all variations of roulette games online. Receive a €200 bonus!
History of French Roulette
Roulette is essentially a French game. The game began in that country, with primitive forms appearing as early the 17th century. Historical evidence shows the game was banned in New France (known as Quebec today) in 1758, and it was being played in Paris in 1796. The original roulette wheel had numbered slots running from 1 to 36, a 0 slot, and 00 slot. The wheel was placed in the center of the table, with two betting layouts situated on either side, allowing many players to participate in a single game.
It wasn't until 1843 that the single zero wheel came into existence. Though it first appeared in the casino/spa town of Homburg, Germany, it was actually developed by two Frenchmen; Francois and Louis Blanc. They were looking for a way to compete with the original 00 slot that begun to proliferate across Europe. The wheel proved a success, and led to the single 0 wheel becoming officially known as the French roulette wheel. When gambling was abolished in Germany in the 1860s, the Blanc family moved their roulette game to Monte Carlo, one of the few places to still have legal gambling. From that beginning, the popularity of French roulette grew by leaps and bounds. Even today, French roulette is one of the most sought after games in European casinos.
How to Play French Roulette
French roulette is played the same way as European roulette. The wheels have the same configuration; slots numbered 1 through 36, and single 0 slot. Even the array of available bets is the same. The table layout allows for Inside Bets and Outside Bets, with Inside Bets offering higher payouts. The Outside Bets are rather self explanatory, allowing players to make bets on large groups of numbers, columns, colors, and whether the winning number is even or odd.
Inside Bets are slightly more complicated, but only in their placements. Inside Bets allow players to wager on individual numbers or small groups—numbers adjacent to each other on the layout.
French Roulette Compared to other Roulette Variations
French roulette and European roulette differ slightly in their table layouts. French roulette tables have the wheel in the center of the table, with two betting layouts on either side. European tables only have one layout.
French Roulette offers the same single-wheel wheel as European Roulette. The difference between the French and American varieties is in the wheel; American roulette has a double zero slot, while French does not.

Royale Roulette is an online variation that offers a single-zero wheel plus a jackpot.
Overall, the main difference in French Roulette and other varieties is the "La Partage" rule, which gives players back have of their bets on even-money outside wagers should the ball land on zero.
This makes French Roulette one of the best variations to play.